OCCUPATIONAL HEALTH & SAFETY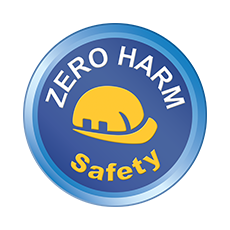 We Care About Our Staff's Health and Safety
Patriot prioritises the health and safety of its people by ensuring our heavy vehicle fleet and equipment is fit for purpose and waste management activities are safe and best practice.
Our primary objective is to prevent all accidents, injuries and occupational illness, achieving a zero harm-work environment.
In order to promote a safe & positive workplace, Patriot have set measurable targets in order to assess the progress and performance towards the zero-harm objective. Our targets promote continuous improvement with the aim of eliminating work related injury and illness, therefor ensuring compliance with all applicable international standards, legislation and client requirements.
Patriot understands the importance of a strict adherence for the occupational health and safety for the construction, mining and industrial sectors. We are dedicated to providing the safest possible approach to environmental management solutions in these industries. To achieve this, we have in place a comprehensive safety management plan. As a family business, Patriot understands the importance of looking after and caring for its staff, employees, contractors, stakeholders and customers.
We use 'waste tracking certificates' for the safe, efficient and environmentally compliant collection and disposal of contaminated water, acid sulphate soils, slurry, bentonites and other drilling byproducts. We have also implemented rigorous identification and application of controls to remove or minimise risk levels for all projects.
Our focus on safety extends to protecting the welfare, health and safety of all staff, contractors, clients, communities and the environment.